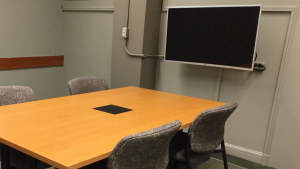 The librarians have been busy bees this summer! In response to your desire for upgrades in the library, the group study rooms now have new paint, new tables, and new chairs.
We also heard concerns about the lighting in those rooms, so we made some adjustments to it, including dimmable LEDs.
And,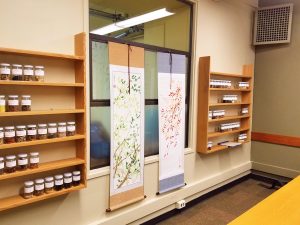 last but not least, we added a large monitor in one room, which will allow you to screen media or practice presentations.
We'd love to know what you think of these changes.