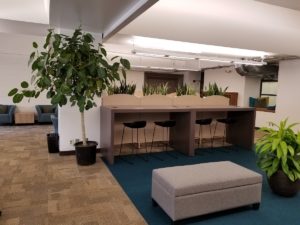 Our summer remodel is complete!
During the July beak, your intrepid librarians shifted the entire collection and sorted a portion of it onto carts to be relocated. Once the summer term started, the compact shelving was removed and transported to another room in the Academic Building.
This created an open area in the back room that we soon filled with new benches, carrels, and tables. We also have new paint, new lighting, and a lot of new plants.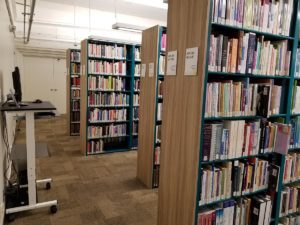 The book collection in the stacks has been condensed, but your old standbys are still there—our priority was to keep high-demand items and key subject areas available in the way you're used to. Updated call number signs on the ends of the shelves will guide you to the materials.
We hope you enjoy the open, airy feeling and the extra study space. Please let us know what you think.