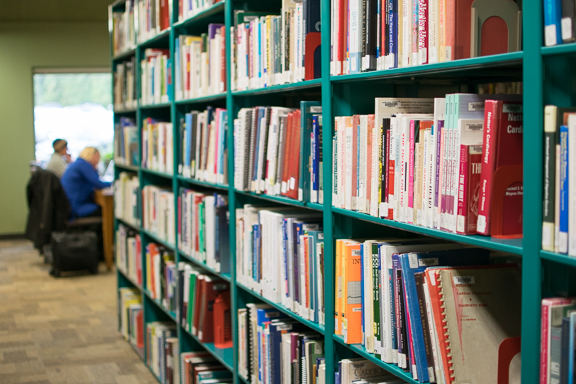 Students, you asked for this, and it's happening!  This coming summer, we will be remodeling the back room of the library to create more study space.
THE CHANGES
Seldom-used materials in the collection will move to another room in the building. You will be able to request these items for checkout as needed.
Result: 40% more study space!
The entire back room will get a facelift, including new lighting and paint.
SHORT-TERM INCONVENIENCES
Closures — Please PLAN AHEAD for alternate study space if needed!
Friday, June 28: the back room will be closed starting at 2 PM.
July 1-5: the entire library will be closed the first week of July.
Month of July: back room closed.
Access to Collections — Please PLAN AHEAD and check out needed materials ahead of time!
Materials in the back room will be off limits starting the afternoon of June 28, through the month of July.
Board exam study materials will be available in the front room.
Questions? Library staff are here to answer them. Email us at circulation@nunm.edu.