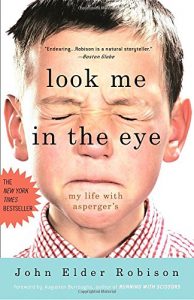 April was National Autism Awareness Month, and we celebrated by adding new books.  Come check them out to widen your perspective on autism spectrum disorder.  Here are the new additions:
In a Different Key: The Story of Autism
An extraordinary narrative history of autism: the riveting story of parents fighting for their children 's civil rights; of doctors struggling to define autism; of ingenuity, self-advocacy, and profound social change.  Finalist for the 2017 Pulitzer Prize in General Nonfiction.
Women and Girls with Autism Spectrum Disorder: Understanding Life Experiences from Early Childhood to Old Age
The difference that being female makes to the diagnosis, life and experiences of a person with an Autism Spectrum Disorder (ASD) has largely gone unresearched and unreported until recently. In this book Sarah Hendrickx has collected both academic research and personal stories about girls and women on the autism spectrum to present a picture of their feelings, thoughts and experiences at each stage of their lives.
The Reason I Jump: The Inner Voice of a Thirteen-Year-Old Boy with Autism
Written by Naoki Higashida, a very smart, very self-aware, and very charming thirteen-year-old boy with autism, this is a one-of-a-kind memoir that demonstrates how an autistic mind thinks, feels, perceives, and responds in ways few of us can imagine.
Look Me in the Eye: My Life with Asperger's
Ever since he was young, John Robison longed to connect with other people, but by the time he was a teenager, his odd habits had earned him the label "social deviant." It was not until he was forty that he was diagnosed with a form of autism called Asperger's syndrome. That understanding transformed the way he saw himself—and the world. A born storyteller, Robison has written a moving, darkly funny memoir about a life that has taken him from developing exploding guitars for KISS to building a family of his own.