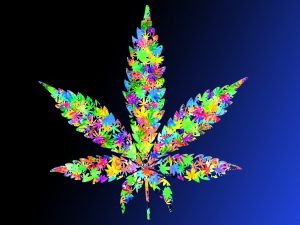 Curious about cannabis? The library has three new books for you. Read on for descriptions, or stop by and check them out in person.
Cannabis Pharmacy
Expert Michael Backes offers evidence-based information on using cannabis to address symptoms associated with an array of ailments and conditions. He provides information on how cannabis works with the body's own endocannabinoid system, how best to prepare and administer it, and how to modify and control dosage. This newly revised edition is now completely up-to-date with the latest information on delivery and dosing of cannabis, including e-cigarette designs, additional cannabis varieties, and a new system for their classification, as well as 21 additional ailments and conditions that can be treated with medical marijuana.
The Cannabis Health Index: Combining the Science of Medical Marijuana with Mindfulness Techniques To Heal 100 Chronic Symptoms and Diseases
This comprehensive sourcebook combines evidence-based insights from more than 1,000 studies from cannabinoid and consciousness research to present a convincing case for the powerful healing effects of medical marijuana on over 100 chronic symptoms and diseases. Written by a former paramedic with a PhD in alternative healthcare, this in-depth reference shows that the subtle shifts in awareness commonly observed in cannabis-using patients vastly contribute to these compounds' therapeutic potential.
The Medical Marijuana Dispensary: Understanding, Medicating, and Cooking with Cannabis
Join Laurie Wolf and Mary Wolf of the award-winning cannabis company Laurie & MaryJane as they introduce the therapeutic benefits of medical marijuana to patients and their caregivers. With up-to-date, evidence-based research and practical guides for finding a doctor, choosing a cannabis delivery method, dosing cannabis safely, and more, The Medical Marijuana Dispensary is the perfect primer for patients curious about cannabis.